---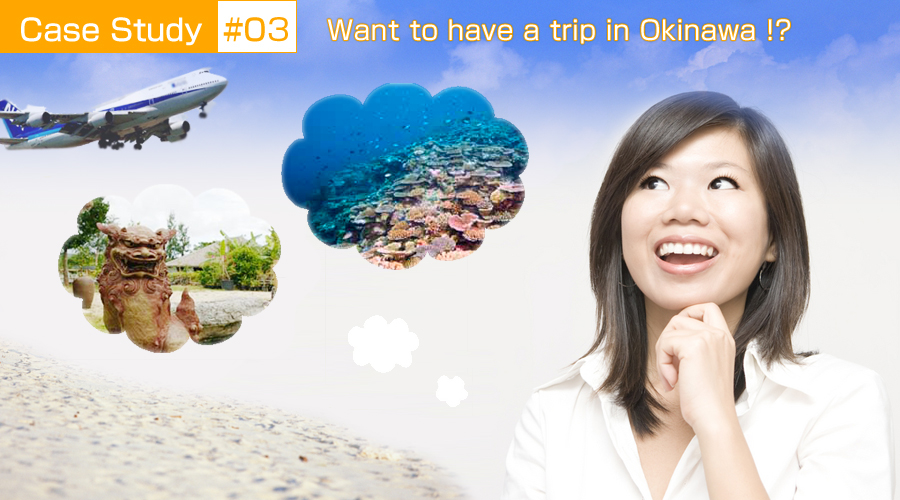 Ms. A, 27 years old, has been working as an OL for 4 years since graduated. She was always busy at work, especially when getting close to the year-end. But she still tried hard to squeeze out some time to meet up her old friends during New Year holiday.
In the good old days, Ms. A would travel around with friends once there was holiday. But now, traveling just became a kind of luxuriant activity for them, because they were all busy about fighting for their career.

Recently, Ms. A realized that her career has become stable, and was less busy than before. She was glad that finally she can take a break and have a holiday.
In the gathering, somebody just suggested going to trip together like before. Everybody said YES; and the suggestion was concluded with a trip to Okinawa in May!
It has been a long time for overseas trip, Ms. A was so excited. She immediately thought about to buy a new luggage case; also a new swimsuit for water sports in Okinawa……
Time flies, in a flash, just one more week to go before departing to Okinawa.

---
Ms. A was calculating how much cash she should prepare for the Okinawa trip; she wanted to eat hard, play hard and shop hard!
But unfortunately, she found that the balance of her bank account was just too low. Ms. A bought something for her trip and paid by credit card, the payment date was approaching. After deduction of rent as well as living expenses, the cash Ms. A has was totally not enough for the trip, but she will not get payroll until after coming back to HK.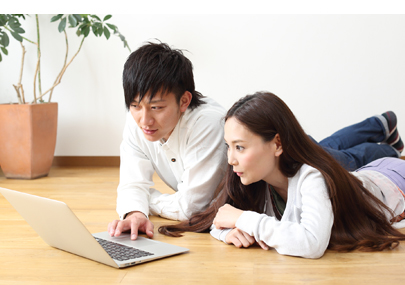 ---
She would get the bonus from company next month end, but she thought this is really so mean to have a poor trip now…Ms. A felt so headache, tried to look for solution and related information from the web. She then saw an advertisement of a finance company and applied for personal loan of HKD15000 right away.
Ms. A did doubt if she borrowed too much; but she finally decided to spend all for a luxuriant trip!

Ms. A felt free and easy to make the repayment after getting the bonus. And the most important thing is she spent a substantial and very much enjoyable holiday with her beloved friends!
---

---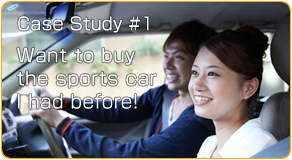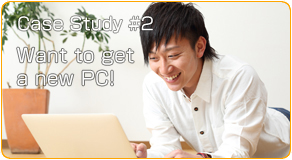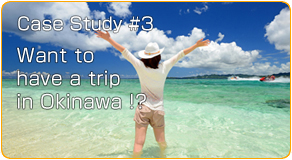 ---

---
---